There is a power attached to visuals created live! People feel heard, they are able to refer back to ideas and seeing their conversations come to live have some sort of magical effect. But what happens to the visuals once the event is over?
There are many ways to use graphics created during an event to keep the conversations going (see some of them below). Using the same visuals that were created during an event, bring participants to the moment when the poster was created and help them relive the event as many times as they want. When there are plans of next steps involved in a conversation, visuals also make participants somehow accountable to what they said. 
Here are some ideas we have suggested to our clients and have received positive feedback once they try them: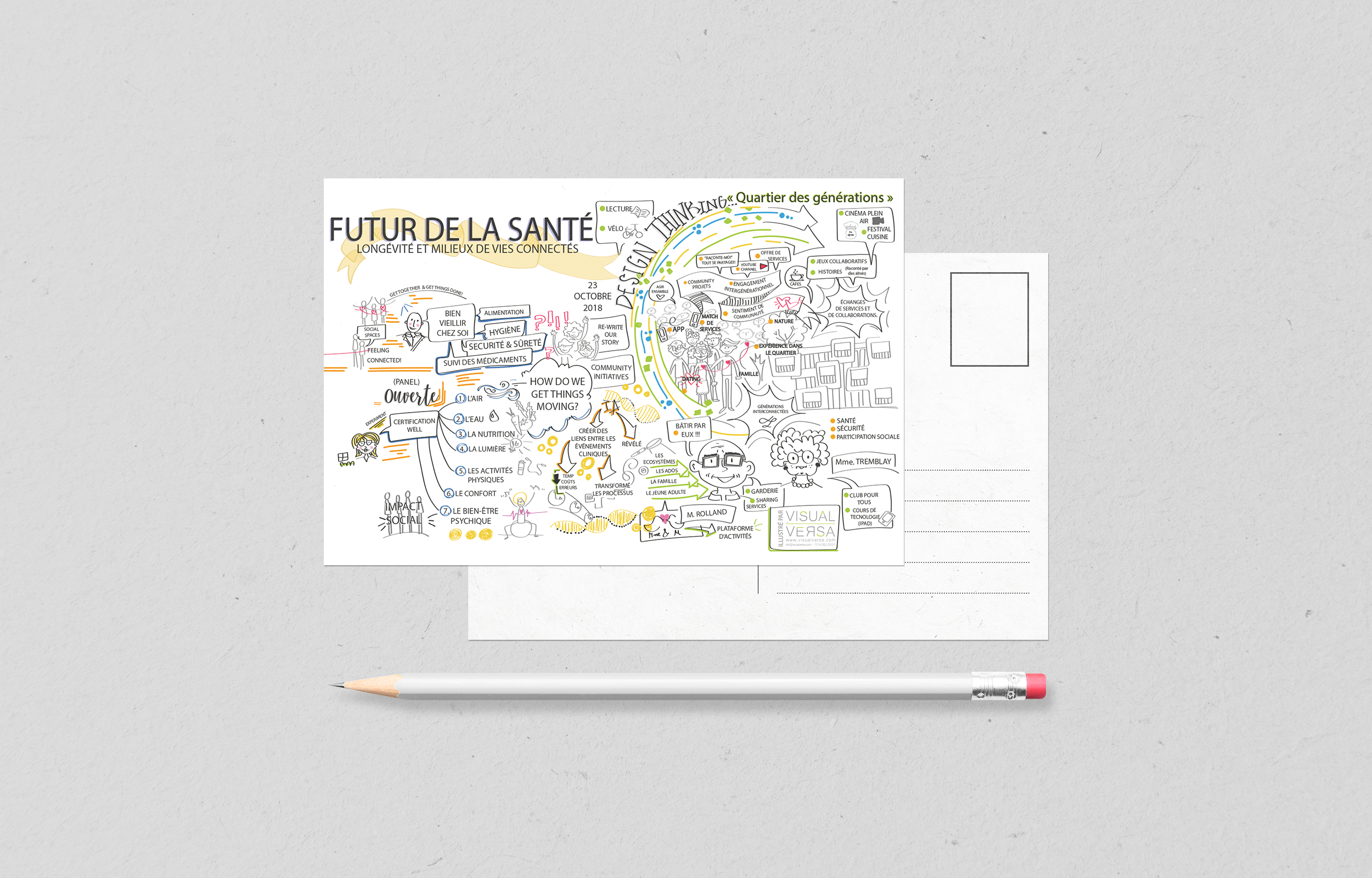 1. Thank you card with a call for action
After an event, everyone that participated receives a postcard that has a summary of all the key points that were discussed during the events. These key points can be used as future references in order to remember the important subjects.
2. Visual (small pieces) 
Those who attended the event can obtain a copy of all the visual work, in which they can cut them into small pieces. This will allow you to set-up the visuals in your own offices and refer to them later when needed.
3. Tell visual stories
You can even create your own visual stories with what has already been created for you. Using what has already been done can definitely be used as a starting point to something new, to a new presentation. In other words, use part of the graphics to dive deeper into future presentations and important talking points.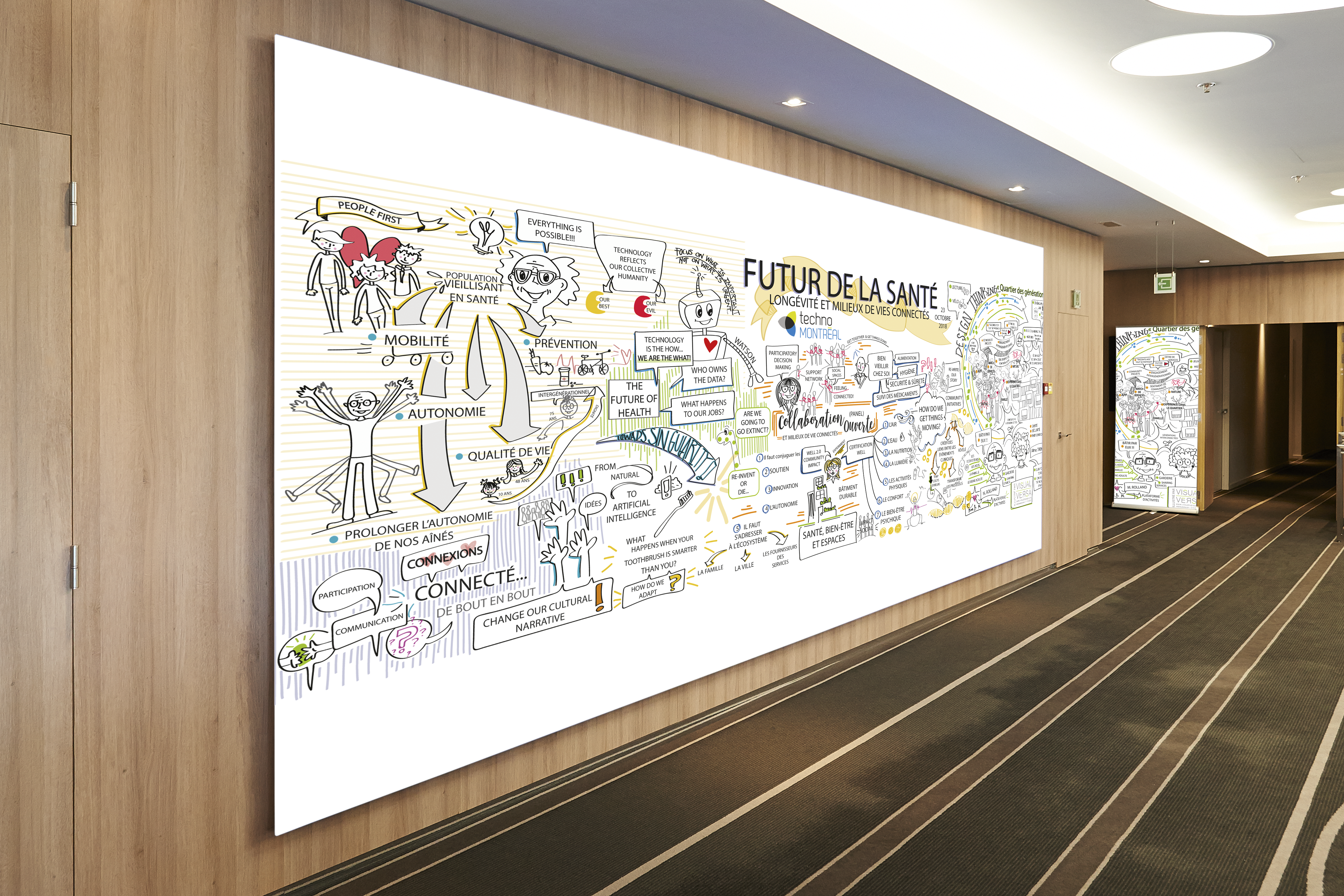 4. Follow-up
Remind participants how amazing they are about everything they accomplished and at the same time use the visual notes to remind them of all the next steps and plans. This means that this allows you to go over each step with your participants and follow-up on previous tasks. As well, it can help coordinate future tasks based on what has been already accomplished and what needs to be improved from previous work.
5. Use it as an idea living board 
Ask questions and leave post-its (digital or physical ones) for employees or participants to keep adding to what was discussed.
6. Accountability board 
Keep the visuals in a place for employees to visit often and choose champions to take care of each of the initiatives mentioned in the poster. Use this to follow-up on projects, advances, and what to do next.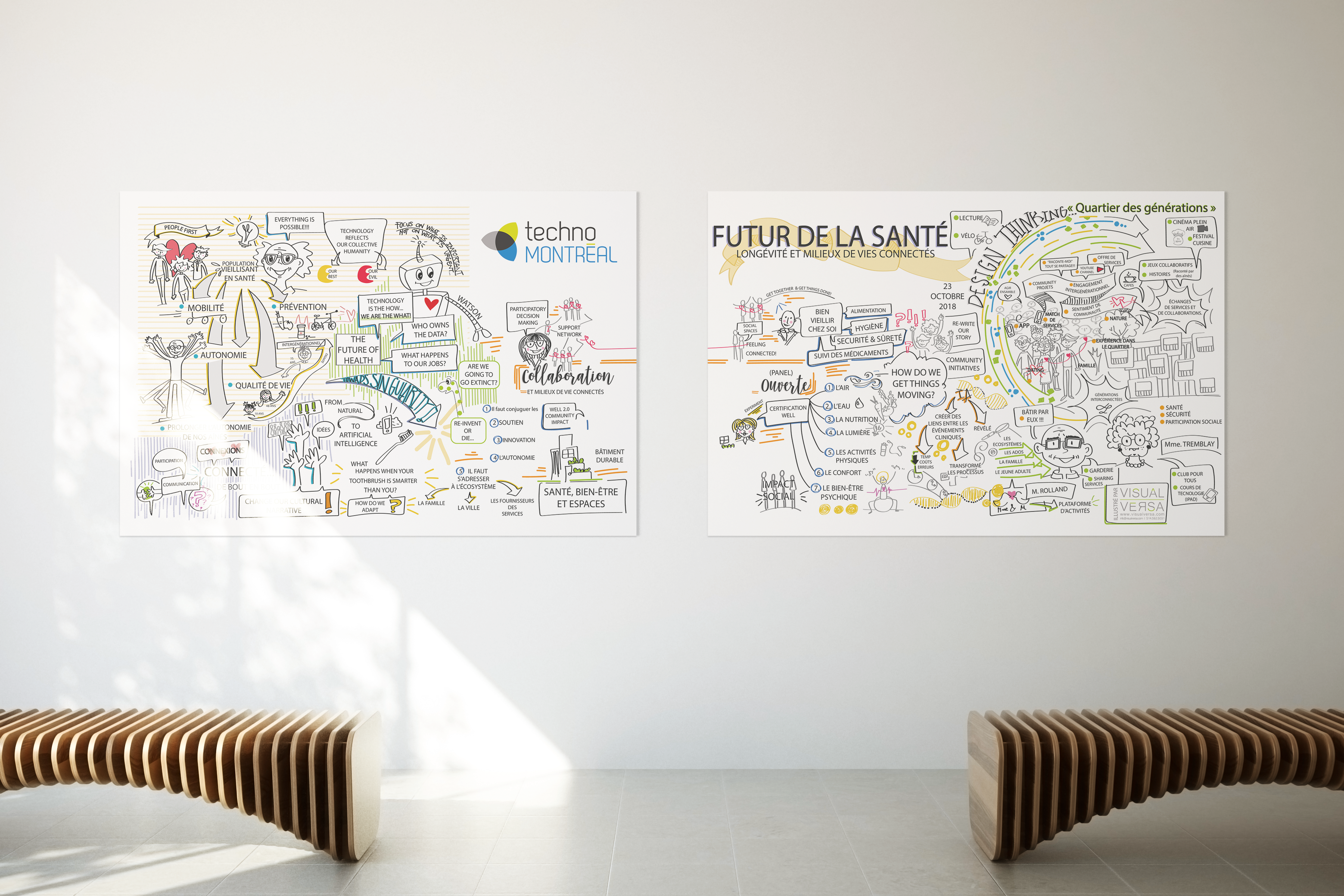 7. Use only the titles and its respective icons 
This way you create a template for a new brainstorming session. And as you collect more titles and icons, slowly build on a library of templates to broaden your options for your team to refer to them as needed.
8. Create animations
Use past visual work in order to create informative animated clips with voiceovers in the background to promote your program or services. This is an excellent method to communicate your brand to your audience, and thus boost engagement with followers. 
9. Selective icons
Use each specific icon from the main topics to send more info regarding the points that were discussed, along with some resources such as fun facts and questions for people to engage back.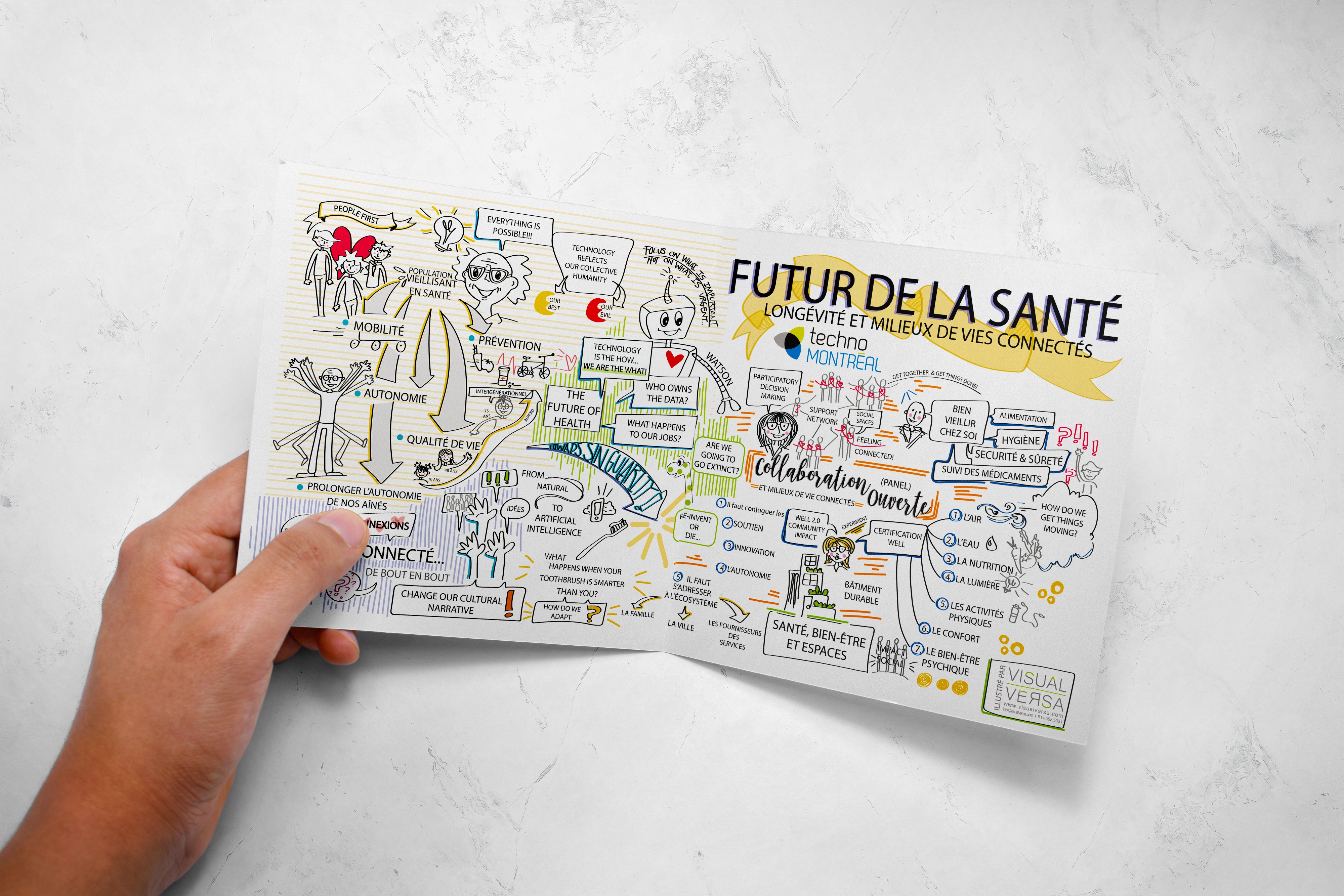 10. As an invitation to a future event 
Show the visuals of your event to talk about the wonderful initiatives that came out of your last event. People love hearing about how fun, enriching and productive an event is, before they invest time and money (in case of paid events) to register and go.
If you want to hear more about how visual notes can bring your next event or presentation to the next level, let's talk!