I was born in a picturesque and colourful place, which explains why I love bringing color to people's life through images. I translate complex concepts and ideas to visuals, and teach people how to bring their ideas to life through illustrations. I believe that helping people SEE helps people reflect and through graphic facilitation I help clients gain a better understanding of important topics, increasing employees participation, creating shared meanings, thoughtful decision-making and most importantly ignite a need to follow plans with a call for action.
If you have a project in mind, I would love to hear about it and how we can help you.
Let's connect!
What people are saying about us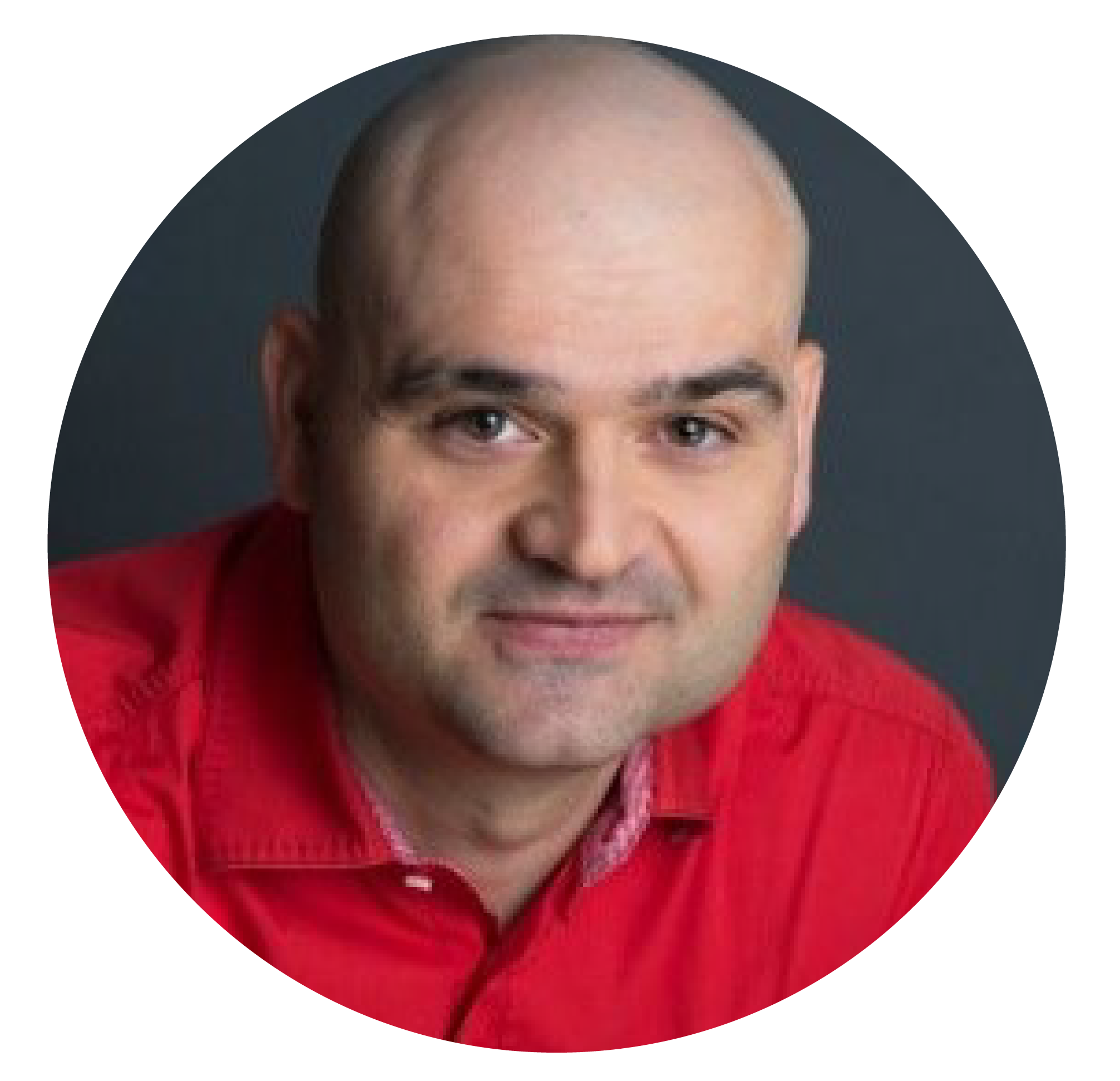 Nikola Danaylov
Keynote Speaker | I help planners create eye-opening events on pros/cons of new tech | the Larry King of the Singularity
"Last August the Montreal Council of Women embarked on a strategic planning mission. The event itself proved to be both energizing and productive- setting the stage for the then soon to be approaching new decade…It was especially constructive and supportive to the process to witness the many conversations and points being transcribed in real time onto a huge banner. Alina Gutierrez (Visual Versa) was able to catch not only factual elements…but the essense and vibe of the day's events. Our brainstorming discussions were literally coming to life as a drawing! These graphics spoke about the direction and future goals of the organization and continue to be used on our Facebook page and on our website – which is currently undergoing an upgrade…The graphics are also useful for powerpoints and will be important feature during our upcoming AGM as we reflect on the progress we have made. Many thanks for all your amazing work. I have already recommended your services to other organizations I am associated with personally."
"As a keynote speaker, I talk at many events. Every-now-and-then the organizers hire a visual artist to capture the occasion, highlight the major ideas and create an artistic record of it. This is a very hard task requiring not only prolonged focus but also a great artistic skill. So far Alina Gutierrez Mejia is the best such artist that I have seen. Alina pays close attention not only to the speakers but also to the audience, and she doesn't miss key ideas and moments. She captures them neatly, quickly and clearly on paper and I am very impressed by how original and visually pleasing her style is. In short, if you need graphic facilitation services for your next event, I suggest you hire Alina for I don't know anyone who can do a better job than her."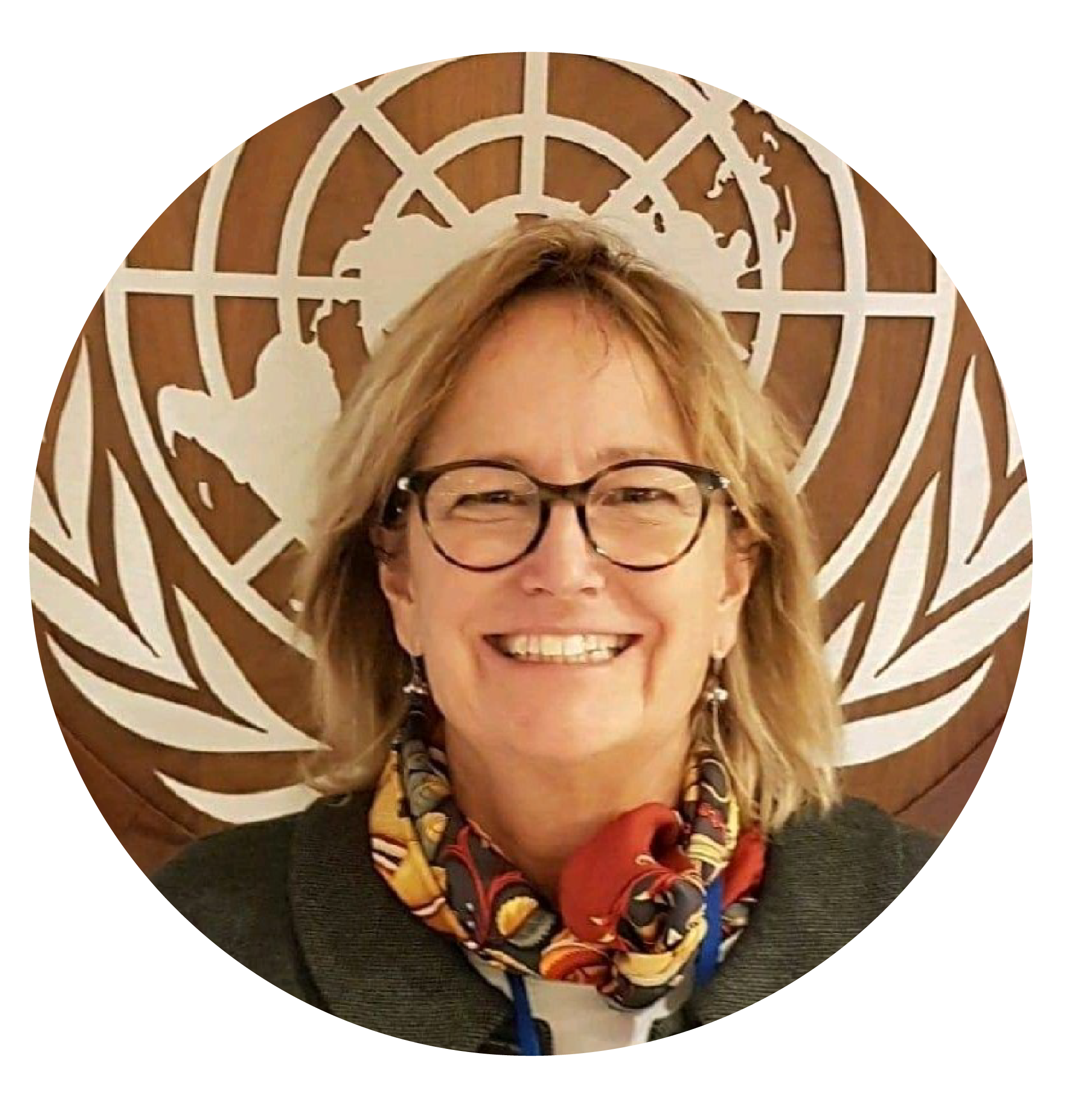 Penny Rankin
President Montreal Council of Women Founder MTL Anti Human Trafficking Coalition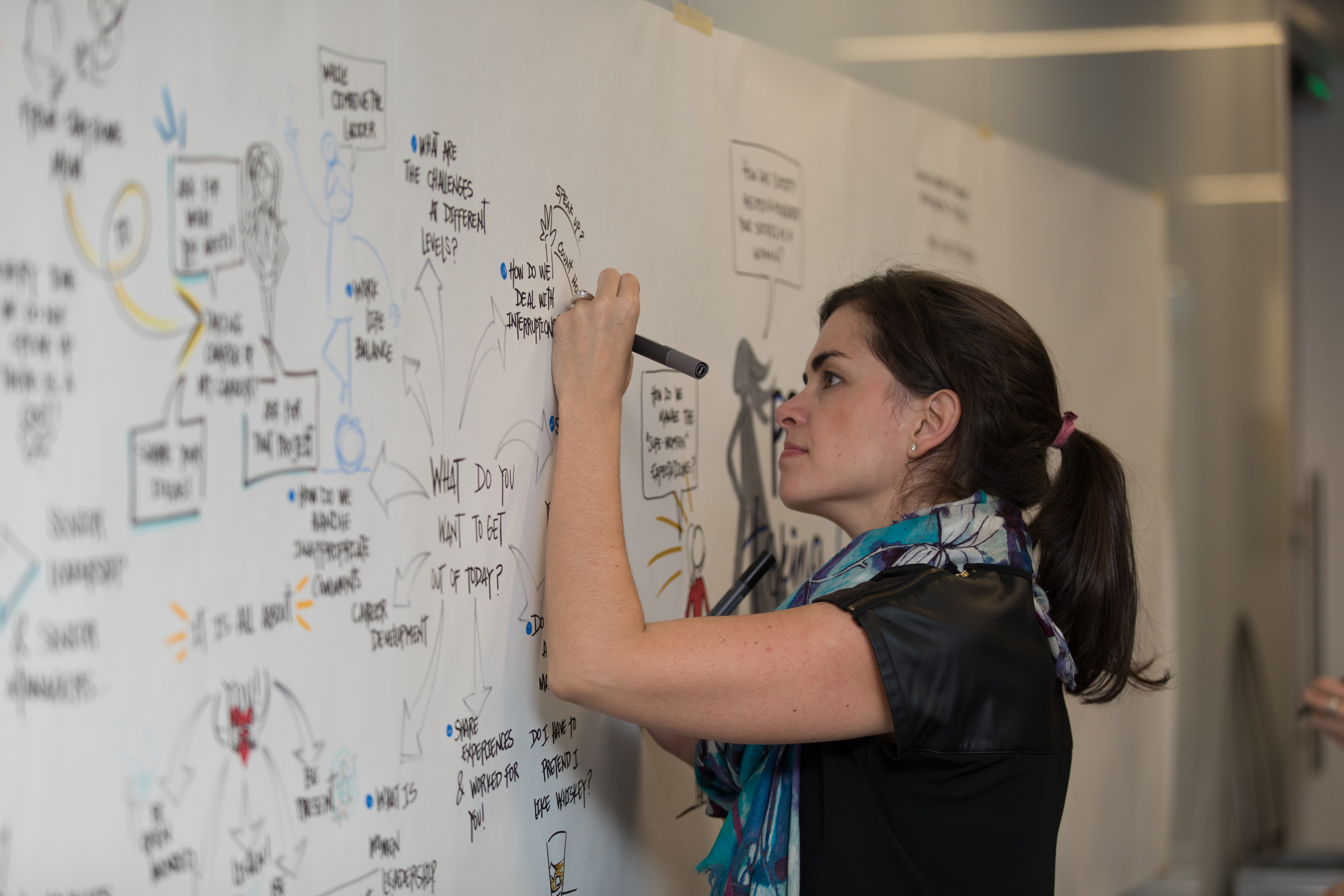 At Visual Versa, we work with creative methods to bring communication to a new level! We help individuals and companies through visioning exercises, leadership training, workshop development and/or change initiatives.
Visual Versa Intro & Services
Read more about Visual Versa, a company created with the idea that we can make meetings fun, productive, and more engaging. We believe you need to try different things to get different results, and we facilitate that process. With that in mind, we are a company with a personalized approach to each client's needs and goals. We also focus on providing visual tools in order to create a common understanding and growth in the workplace.
For more information download this PDF about what we do, our founder and our past clients.
Let's Brainstorm Together

Say Hello!